Get Fast And Affordable Device Repairs
Choose from our multiple device repair service options that offer great service, quality and price!
Curbside Service
Carry In Service
Sell Us Your Device
Mail-In Repairs
get started
Find A Store Near You
Sell your device
Quick, Easy, And In Any Condition
Sell us your old iPhone or Samsung device in as little as 5 minutes! Just walk-in to your nearest iFixScreens store, show us your device, get an offer, and collect your cash. That's it! We buy all types of used Smartphones, Tablets, and Laptops. Also to be assured that you get the highest resale value for your old device, click the button below to book an appointment with your nearest iFixScreens store now.
Expert technicians
Be Assured - Your Device Is In Certified Hands!
Outstanding service and quality is our goal! That's why we make sure that all of our technicians are certified to perform the repairs you need. We perform regular quality tests on the spare devices that we use and also provide training to our technicians on a regular basis. This keeps them informed on the latest technology trends. With more than a million repairs done each year, you can count on our technician's experience to bring your gadgets back to life.
Honest
Reliable
Trained
Certified
Fast
Why Choose iFixScreens.com
180
Day
Warranty
Giving you a stress-free experience is our priority. Even if something goes wrong, we have got you covered. All the parts that we install or replace in your device meet the highest OEM quality standards. That is why, we provide a 180 day warranty across all of the repairs that we do. This warranty covers you against any manufacturing defects in the parts we install. Also, you can get this warranty across all the iFixScreens stores.
Free
Diagnostic
We believe that you have the right to know the cost of your repair for free. You can visit any of the iFixScreens stores and ask for a free diagnostic of your device. Our certified technicians will do a thorough diagnostic of your device and provide you with a reasonable price for the repair. They will also explain to you about the procedure, the type of parts used, and the time required to perform the repair. If you choose to get your device repaired, we won't charge you a diagnostics fee.
Same Day
Repairs
Your time is valuable. That is why, we make sure that most of the repairs are completed successfully on the same day. In fact, most of the popular repairs like screen repair, battery replacements, and back glass repair are done within 30 minutes across all our stores. So the next time you are in a hurry, just visit any of your nearest iFixScreens store and get a speedy repair service at no extra cost.
Consistent
Quality Across Stores
We have our stores across multiple cities which includes all the prominent locations in the New York, Georgia and Florida markets. We make sure that the same quality and service standards are maintained across all the iFixScreens stores. For example, you can get your iPhone repaired in our New York store and get the warranty serviced at any Florida store.
Find Your Local Store
fix it with gadget repair experts at
iFixScreens
When it comes to device repairs, iFixScreens is your trusted partner, always ready to serve you. With over a decade of experience, we specialize in a wide range of services, including cracked screen repair, charge port repair, broken back glass repair, water damage repair, and more. Whether it's an iPhone or a computer, we've got you covered.

Our stores, conveniently located across New York, Georgia, and Florida, welcome walk-ins. For your convenience, we also offer mail-in repair and curbside repair services. If you're seeking iPhone repairs or cell phone repair near your location, simply find your nearest iFixScreens store and get started. We take pride in the quality of our repairs. The parts we use for replacements meet the highest quality and OEM standards, ensuring your device works as good as new. We stand behind our work, offering a hassle-free, 180-day warranty against any manufacturer defects.

Choose iFixScreens for your device repair needs. Experience the combination of quality, convenience, and confidence that we offer.
AS SEEN ON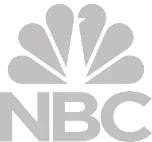 PARTNERSHIPS
Small Business - Enterprise - Students - Teachers - First Responders
BULK DISCOUNTS
Enterprises can unveil bulk discounts for their staff across all the device repair services by partnering up with us. Get in touch today.
Referral Program
Refer or bring in your friends, colleagues or even family to earn a referral bonus on your next repair. Become a referral partner today.
No Monthly Fees
Zero risk - Zero fees. Partnering with us does not cost you anything. So get started and unlock huge benefits for your affiliates and yourself right away.
Free Diagnostic
You have the right to know the cost of the repair for free. Walk-in to your nearest iFixScreens store and get a free diagnostic of your device.
Nearby Locations
With multiple locations across New York, Georgia and Florida, its easy to partner with your nearest iFixScreens store. Start your partnership now!
Quick Quality Care
Partner with us and get priority support with faster repairs and the lowest prices across all major repairs. No compromise on quality. Click below to get started.
Enter your zip Code to partner with the nearest store
What our customerS ARE SayING about us
Our Customer's Experiences Speak For Themselves
Victoria R
iFixScreens Lindenhurst
May 14, 2023 23:12
Undray Johnson
iFixScreens Monroe
May 14, 2023 19:01
William Bliss
iFixScreens Daytona Beach Speedway Blvd
May 14, 2023 17:30
Repair, Reuse, Recycle: Reduce Electronic Waste
At iFixScreens, we're not just about providing top-notch repair services for your devices. We're also deeply committed to the health of our planet. The rapid growth of electronic waste is a major concern, with detrimental effects on our environment and valuable resources. By choosing to repair and reuse, instead of replacing, we can make a significant difference. Our certified technicians have the expertise to give your devices a new lease on life, helping you save money and, more importantly, contribute to a more sustainable future. Here are some eye-opening facts about electronic waste and recycling that underscore the importance of device repair and reuse.
Top 8 Reasons To Repair Your Devices
Growing E-Waste: According to the Global E-Waste Monitor, a record of 57.4 million metric tonnes of electronic waste was generated worldwide in 2023, up from 53.6 million metric tonnes in 2019.

Low Recycling Rates: Only 17.4% Of 2019'S E-Waste Was Collected And Recycled. This Means That Gold, Silver, Copper, Platinum And Other High-Value, Recoverable Materials Conservatively Valued At US $57 Billion — A Sum Greater Than The Gross Domestic Product Of Most Countries — Were Mostly Dumped Or Burned Rather Than Being Collected For Treatment And Reuse.

Hazardous Materials: E-Waste Contains Several Toxic Additives Or Hazardous Substances, Such As Mercury, Which Damages The Human Brain And/Or Coordination System.

Climate Impact: The Improper Disposal Of E-Waste Contributes To Global Warming. In 2019, The Disposal Of The World's E-Waste Generated Approximately 98 Mt Of CO2-Equivalents.

Resource Depletion: Manufacturing New Devices Requires Mining For Raw Materials Which Contributes To Resource Depletion And Environmental Degradation. Repairing And Reusing Existing Devices Reduces The Demand For New Raw Materials.

Cost-Effective: Repairing A Device Is Often Cheaper Than Buying A New One. It Can Save Consumers Money While Also Reducing E-Waste.

Job Creation: The Repair And Refurbishment Industry Is A Significant Source Of Employment. According To The U.S. International Trade Commission, The U.S. Electronic Waste Management Market, Which Includes Recycling, Was Valued At $1.5 Billion In 2011, Supporting 6,000 To 7,000 Jobs.

Data Security: Throwing Away Old Devices Can Risk Your Personal Data Falling Into The Wrong Hands. Repairing And Continuing To Use Your Current Device Can Help Protect Your Data.
LET'S FIX IT Today!
At iFixScreens, we understand the importance of your electronic devices in your personal and professional life. With over a decade of experience in device repairs, we are committed to providing fast, reliable, and affordable services. Our certified technicians are trained to handle a wide range of repairs, from cracked screens to water damage. We use parts that meet the highest quality and OEM standards, ensuring your device is as good as new. Moreover, we offer a hassle-free, 180-day warranty against any manufacturer defects. Don't let a broken device slow you down. Trust iFixScreens to bring your gadgets back to life. Visit your nearest iFixScreens store today, because we believe in repairing rather than replacing.