TOP QUALITY MACBOOK PRO REPAIR
Fast, Affordable & Durable
Reliable repair for the MacBook Pro you depend on most
Common Apple Macbook Laptops Repair Problems
Why Choose Us?
For all types of urgent repairs required for your MacBook Pro, we have got it covered. Right from screen replacement to logic board repair and battery replacement. iFixScreens offer a same-day repair service for MacBook Pro.
In order for the repairs we perform at iFixScreens to be successful, we only utilize parts that are of the highest quality and OEM standards. Therefore, you do not need to be worried about the quality of the parts used to repair your device.
At iFixScreens, every repair also comes with our 180-day warranty should something happen after a MacBook Pro repair. You can claim this warranty at any iFixScreens stores in New York, Georgia, and Florida.
Our highly qualified and trained specialists at iFixScreens can fix any problem with your MacBook Pro. to same-day screen repairs, battery replacement, data recovery, etc. Our goal is to assist you.
Most Preferred Stores for MacBook Pro repair
Explore what customers say about the MacBook Pro repairs provided by iFixScreens. Customer satisfaction is our highest priority. We always ensure that our clients leave with a big smile on their faces. Please let us know if you think there is scope for improvement. At iFixScreens, we appreciate your time above anything else. If you are pleased with our service, kindly leave a review so that others may find the best MacBook Pro repair shop.
SOME OF THE COMMON MACBOOK PRO PROBLEMS WE FIX
MacBook Pro Camera Repair
If your MacBook Pro's camera has suddenly stopped working or has a crack. Bring your laptop to the closest iFixScreens location, and our professionals will fix it the same day at an affordable rate.
MacBook Pro Battery Replacement
Your MacBook Pro's battery may be depleting too quickly or failing to retain a charge. The battery in your laptop has to be changed. Get a free diagnostic for a MacBook Pro battery replacement from our qualified specialists at iFixScreens.
MacBook Pro Logic Board Issue
If you're looking for MacBook Pro motherboard repair. Consider using iFixScreens. We can finish your MacBook repair because we have top-notch components and skilled technicians.
MacBook Pro Screen Replacement
Is the screen on your MacBook Pro cracked? It's time to find a local MacBook screen replacement. For the most economical screen repair, hurry to your local iFixScreens location.
MacBook Pro Water Damage Repair
Have you recently dropped or spilled liquid on your MacBook Pro and are now experiencing problems? We can make that right for you. Our highly qualified specialists at iFixScreens can handle any type of MacBook repair.
MacBook Pro Tune-up
Visit your local iFixScreens to talk with one of our qualified professionals. On your MacBook Pro, our specialist installs a PC tune-up utility tool that probes deeply into your machine and resolves issues. They can find the problem with your MacBook Pro and explain it.
One STOP SHOP FOR ALL Macbook Pro models
Regardless of brand or condition, iFixScreens locations fix hundreds of computers every year. In New York, Georgia, and Florida, iFixScreens has made a name for itself as the most respectable and well-liked service provider. In order to get your Apple MacBook Pro back up and running, iFixScreens takes pride in having certified professionals who can tackle even the trickiest repairs. At iFixScreens, you can get a MacBook Pro screen replacement, a MacBook Pro battery replacement, a MacBook Pro camera repair, and an Apple MacBook pro charging port repair. Any Apple MacBook model, including the most recent MacBook Model, can be fixed by our professionals. Our knowledgeable specialists will take care of it whether you walk in or give us a call at your nearby iFixScreens location. We promise that you will receive the same high-quality repairs at every iFixScreens location. A 180-day warranty against manufacture defects is included with all Apple MacBook Pro
Affordable MacBook Pro REPAIR STORE NEAR ME
Providing you with the best quality at the lowest price is our main goal at iFixScreens. At our stores, every MacBook Pro year-round repair starts with a free diagnostic, so that you know the cost of repair upfront without paying a dime. In case you get a better offer for the same or better quality repair, we promise to beat that price by $5. To keep you covered, on all MacBook Pro repairs you also get a hassle-free 180-day warranty that you can claim across our nationwide iFixScreens stores.
At iFixScreens we are a huge supporter of Healthcare workers and Veterans. And thus, we provide a special 10% discount on all repair services and 20% discount on any accessory purchases made across iFixScreens stores. We also provide similar discounts year-round to university students and teachers. So next time don't forget to ask for your special discount!
What is the cost of MacBook Pro repair?
Generally the cost of a MacBook Pro repair starts from $99.99. The cost of repair is subject to the type of repair required and for which model it is.
What is the cost of MacBook Pro screen repair?
I dropped my MacBook Pro in the water, what should I do?
How to recover the lost data on my MacBook Pro?
My MacBook Pro's battery is draining to quickly, what should I do?
Do you provide warranty on MacBook Pro screen repair?
No Matter what Model it is, we Can Fix it
The best Apple MacBook Pro repair services are available from iFixScreens, which is well-known for its Apple MacBook Pro repair services in the US. We can fix your Apple MacBook Pro the same day, regardless of the maker or model. We can repair everything, from broken screens to power outages. Make an appointment with iFixScreens to get going. From the MacBookPro6,1 model to the most recent Apple MacBook Pro 13, we make sure that all parts needed to repair your MacBook are readily available and in stock.
180-DAY Warranty On MACBOOK REPAIR
We are aware that getting a guarantee on your Apple MacBook Pro repair is all you need since Apple MacBook Pro repairs are significantly more expensive than repairs for other devices. Don't worry, though. A 180-day warranty is provided by iFixScreens on all Apple MacBook Pro repairs. Every component we use to assemble your Apple MacBook must adhere to OEM quality standards. Furthermore, only qualified professionals carry out all Apple MacBook repairs. It guarantees that we will be able to offer you a warranty against manufacturing flaws. Any local iFixScreens store will honor this guarantee. Visit this page to learn more about the warranty policy.
SELL YOUR MacBook Pro For INSTANT CASH.
Are you planning to upgrade to a new MacBook Pro model but not getting a better offer on your old device? Or, do you need instant cash against your device?
We are here! Just walk into your nearest iFixScreens store and sell us your old gadget for instant cash. We are widely known for providing the highest re-sell value on the used MacBook Pro. Don't trash it when you can cash it. We buy all used devices. How does it work?
Walk into your nearest iFixScreens store.
Present your used MacBook Pro and ask for a quote.
Get an instant Offer; collect your cash!
SPECIAL OFFERS ON MacBook Pro REPAIRS
Our goal is to deliver top-notch service and quality! We make sure that all of our specialists are certified to manage your repairs because of this. We regularly inspect the spare equipment we use for quality assurance, and we also give our professionals continuing training. This keeps them abreast of the most recent advancements in technology. You can rely on our professionals to revive your gadgets because we perform over a million repairs annually.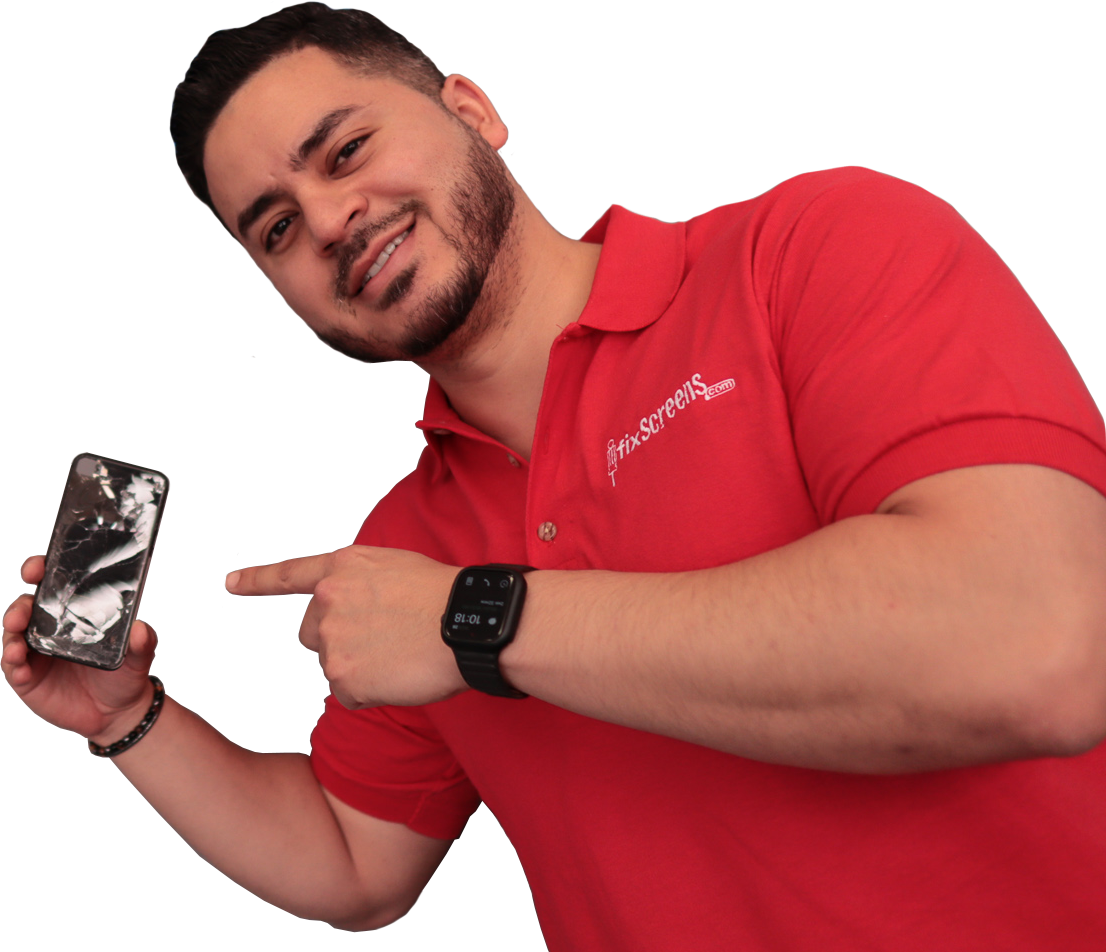 Free diagnostic For Your Device
Every Apple MacBook Pro repair comes with a complimentary diagnostic checkup. In order to determine what is damaged or not working properly, a technician will evaluate the device's functionality and look for damage during this procedure. After identifying the issue, the technician can devise a plan of attack for the repair, and the client can choose whether to move forward or not. In the meantime, we can get to work on the repair.
LET THE EXPERTS FIX IT FOR YOU!
With growing compact technologies, Apple MacBook Pro repairs are becoming increasingly complex, so leaving your device in inexperienced hands, which you rely on the most, is not a good idea. This is why it's critical to contact a qualified and experienced specialist to help you revive your Apple MacBook pro. Every year, iFixScreens completes thousands of successful Apple MacBook Pro repairs, and we make sure that all of our professionals are technically trained, skilled, and capable of providing a high-quality service experience. So, if you're looking for the best Apple MacBook repair shop in your area, give us a call or stop by. There is no need to make an appointment.
SOME OF The MOST Common MacBook Pro Repairs WE PERFORM
From MacBook Pro Screen Repair To Battery Replacement, We Are Here For You!
MacBook Pro Screen Repair
If the screen on your MacBook Pro is broken or cracked, just visit your local iFixScreens store. Our certified technicians will fix it on the same day at the lowest cost of repair. To get a free quote, just walk-in or give us a call
MacBook Pro Battery Replacement
In case the battery on your MacBook Pro is not holding the charge and drains too quickly, it is time to have the battery replaced. Visit your nearest iFixScreens store and our experts will replace the battery in less than 30 minutes.
MacBook Pro Camera Repair
In case the camera on your MacBook Pro is broken or not working, its time to replace it with a new one. Just visit your local iFixScreens store and our experts will fix it for you on the same day at the lowest cost of repair.