Welcome to
i

FixScreens of Carle Place, NY
Store hours:
Monday – Saturday: 10am – 6pm Sunday: 11am – 6pm
Walk-ins are always welcome.
Available Service Options
What device do you need Fixed?
Areas Serviced Near Carle Place, NY
Carle Place, East Meadow, Garden City South, South Hempstead, Mineola, Hillside Manor, Westbury, Uniondale, Hempstead, West Hempstead, Williston Park
180 Day
Warranty
Each repair you undergo comes with a convenient 180-day warranty on all newly installed components within your device. This coverage extends to various devices such as iPads, iPhones, laptops, and more. Should any of these parts encounter failure due to manufacturing defects, rest assured that their replacement will incur no extra cost.

To ensure your seamless experience, utilizing this warranty is made effortless at any nearby iFixScreens outlet, keeping you well-protected.
Expert
Technicians
We strive to deliver exceptional service and excellence in everything we do. At iFixScreens, all our specialists are certified to carry out essential repairs. We use consistent training and assessments to guarantee that each repair our experts execute aligns with quality benchmarks.

With over a million repairs completed annually, you can trust our technicians to revive your beloved devices.
Business
Partnerships
Unlock savings and advantages through our partner program. Joining forces with iFixScreens opens doors to fresh business prospects. Our network spans the nation, encompassing universities, public/private organizations, small enterprises, schools, educators, and individuals eager to collaborate.

Partnering with us has zero costs and zero risks. You and your affiliates can easily unlock significant advantages without any fees. Sign up today to avail of these benefits.
As Seen On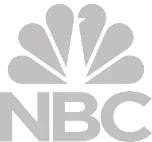 About The Store
The iFixScreens Carle Place store is your convenient one-stop destination for all gadget repair needs. Our store offers same-day repair services for various devices, including iPhones, iPads, Samsung phones, MacBooks, Smart Watch, Apple Watch, laptops, tablets, and iPads in Carle Place, NY. We also specialize in top-notch Gaming console repairs, covering Nintendo Switch, Xbox, and PlayStation. When you visit our iFixScreens Carle Place store, you can count on competitive and budget-friendly repair prices. Whether it's a screen replacement, battery swap, back glass repair, camera fix, or data recovery, our certified professionals are well-equipped to handle both older and the latest models, such as the iPhone 14, iPhone 13, MacBook Air, MacBook Pro, iPad Air, Samsung Galaxy S21, and even the Sony PlayStation 5.

As your trusted local repair partner, we stand behind our work with a generous 180-day warranty on all the parts we use in your device. This ensures you're always protected and can expect a hassle-free experience at our iFixScreens Carle Place store. For your convenience, we offer various service options, including mail-in, walk-in, and curbside repair, making it easier than ever to get your device fixed. We're here to assist you every step of the way!
iPhone, Samsung Galaxy Repair And More
iFixScreens is renowned for its exceptional customer service and consistent use of top-tier components in all repair services, from iPhone repairs to computer fixes. With an impressive track record of performing over a million repairs annually across our stores, we specialize in addressing various common issues. At our stores, we frequently handle screen and back glass repairs for iPhone 14 and iPhone 13, as well as screen repairs and battery replacements for Samsung Galaxy smartphones and numerous other devices. Our commitment to quality and affordability sets us apart, making us a favorite among gamers who rely on us to restore their beloved gaming consoles to their original working condition. We excel in services like controller repair, HDMI port replacement, resolving overheating problems, and addressing booting issues on Nintendo Switch, PlayStation, and Xbox consoles. Even if your specific issue isn't mentioned here, there's no need to worry. Bring your malfunctioning device to our experts, who'll provide a complimentary diagnostic assessment and a cost estimate.

For Healthcare Professionals, Students, and frontline workers, we have exclusive benefits in store for you. Visit your nearest iFixScreens outlet today and inquire about your unique offer.
Sell your device
Fast and Affordable
Trade in your pre-owned iPhone, Samsung Galaxy, or Tablet device effortlessly within 5 minutes! Visit your nearest iFixScreens store, present your device, receive a competitive offer, and walk away with cash. It's that simple! We welcome all brands of smartphones, iPads, tablets, and laptops. Rest assured, we guarantee you'll receive the best resale value for your used device. Click the button below to schedule an appointment at one of our locations.
Fix It With The Gadget Repair Experts At
i

FixScreens.com
When you require our assistance, we are always here for you! Boasting over a decade of expertise in repairing electronic devices, we've consistently had your back. You can visit any of our conveniently located stores in your vicinity whether you need iPhone or computer repairs. To make your experience even more convenient, we offer multiple service options, including walk-in, mail-in, and curbside repairs, available across the New York, Florida, and Georgia markets.
If you're searching for iPhone or cellphone repair near your current location, click here to find your location iFixScreens store and get started. Furthermore, we prioritize using high-quality OEM Standard parts in all our repair processes. This commitment enables us to offer you a 180-day hassle-free warranty against manufacturer defects confidently.
The iFixScreens Carle Place branch is your dependable local destination for all electronic repair needs. We're conveniently located nearby, ensuring swift same-day repairs for iPhones, Samsung devices, and computer repairs! If you don't want to wait, call us to make an appointment for your repair. Invite your friends, family, and colleagues to take advantage of a special offer today! If you have ever visited our store and would like to share your experience, please do so. Your honest comments will be helpful to us.
Testimonials from Our Clients
What our customers Are saying about us
darien lance
iFixScreens Carle Place
Jun 26, 2023 22:35
GLS
iFixScreens Carle Place
Jun 14, 2023 21:36
Luz Jerez
iFixScreens Carle Place
May 14, 2023 01:35
Partnerships
Small Business - Enterprise - Students - Teachers - First Responders
BULK DISCOUNTS
Enterprises can unveil bulk discounts for their staff across all the device repair services by partnering up with us. Get in touch today.
REFERRAL PROGRAM
Refer or bring in your friends, colleagues or even family to earn a referral bonus on your next repair. Become a referral partner today.
No Monthly Fees
Zero risk - Zero fees. Partnering with us does not cost you anything. So get started and unlock huge benefits for your affiliates and yourself right away.
Free Diagnostic
You have the right to know the cost of the repair for free. Walk-in to your nearest iFixScreens store and get a free diagnostic of your device.
Nearby Locations
With multiple locations across New York, Georgia and Florida, its easy to partner with your nearest iFixScreens store. Start your partnership now!
Quick Quality Care
Partner with us and get priority support with faster repairs and the lowest prices across all major repairs. No compromise on quality. Click below to get started.
Driving Directions
We are located right off old country Rd in Carle Place area, in the same building as Anthony's Coal Fired Pizza.
If you are coming from Winthrop University Hospital then take 1st St to Mineola Blvd, drive from Old Country Rd to Garden City and you will find us on the left side off the old country rd.
If you are coming from Hofstra University then head south on Oak St, use the left 2 lanes to turn left onto Commercial Ave, turn right onto Clinton Rd and then turn left onto old country Rd and you will find us on the left side.
Career Opportunities
Grow Your Career With The Gadget Repair Experts
Start and grow your career as a certified gadget repair expert with iFixScreens. We have multiple opportunities to take your career to the next level! Click on the button below to know more about our current openings.