Welcome to
i

FixScreens of Centereach, NY
Store hours:
Monday – Saturday: 10am – 7pm Sunday: 11am – 6pm
Walk-ins are always welcome.
Available Service Options
What device do you need Fixed?
Areas Serviced Near Centereach, NY
South Setauket, Setauket, East Setauket, Centereach, Selden, Coram, Middle Island
180 Day
Warranty
Enjoy a seamless 180-day warranty on new parts installed in your device with every repair. Rest assured, whether it's an iPhone, cell phone, Laptop, or iPad. If any parts we use exhibit manufacturing defects, we'll replace them at no additional charge.

This warranty is valid across all iFixScreens stores nearby to ensure your coverage.
Expert
Technicians
We aim to deliver outstanding service and top-quality results. Our nearby iFixScreens store boasts certified technicians who perform repairs with professionalism. Regular training and evaluations ensure our experts consistently meet the highest quality standards.

Rest assured in the expertise of our professionals to rejuvenate your cherished device, with over a million repairs accomplished every year.
Business
Partnerships
We offer huge discounts and benefits to our partners. You can be an iFixScreens business partner, too. We offer partnerships to Universities, Government and private institutions, local businesses, schools, teachers, and even individuals across the United States.

Zero risk - Zero fees. Partnering with us does not cost you anything. Unlock huge benefits for your affiliates and yourself easily. Sign up today!
As Seen On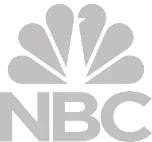 About The Store
The iFixScreens Centereach store is your local One-Stop Shop for all electronic device repair requirements. At our store, you will get same-day repair services for any repair requirements such as iPhone repair, Samsung repair, MacBook repair, Smart Watch repair, Apple watch repair, Laptop repair, Tablet repair, and iPad repair in Centereach, NY. You can also ask for our best-in-class Gaming console repairs that include Nintendo Switch repairs, Xbox repairs, and PlayStation repairs.

At the iFixScreens Centereach, you will surely get the lowest repair cost. Be it screen repair, battery replacement, camera repair, or data recovery. Our experts are certified to provide the best in class repair services for your old and the latest model devices like the iPhone 12, iPhone 11, MacBook Air, iPad Air, Samsung Galaxy S20, or even the PlayStation 5. As your trusted local repair partner, we offer a 180-day warranty on any parts we install on your device. So you are always covered and have a hassle-free experience at the iFixScreens Centereach store. In terms of service options, you can opt for our Walk-in service or even take advantage of our Mail-in repair service for any of your electronic devices. We are there for you!
iPhone, Samsung Galaxy Repair And More
From iPhone repairs to Computer fixes, iFixScreens stores have garnered appreciation for their remarkable service and the consistent excellence of components employed in each repair job. Across all our branches, we complete well over a million repairs annually. Among the most frequent services at our establishments are the repair of screens and back glass for iPhone 14, iPhone 13, and iPhone 12, screen restoration for Samsung Galaxy smartphones, and battery replacements for these exquisite devices. Our stores are known for providing customers with the best quality products at the lowest prices. Even gamers trust us to restore their favorite gaming consoles to their original working condition. We can repair controllers, fix overheating issues, and solve booting problems for PlayStation, Nintendo Switch, and Xbox consoles. If you don't see your specific issue listed, don't fret. Bring in your faulty device; our experts will provide a free diagnostic and quote.

Whether you're a student, healthcare professional, or a frontline worker, we've got substantial benefits tailored for you. Visit the nearest iFixScreens store and inquire about your exclusive offer today.
Sell Your Device
Fast and Affordable
Trade in your old iPhone or Samsung device effortlessly within 5 minutes! Enter the nearest iFixScreens store, display your device, receive an offer, and leave with cash. It's as simple as that! Our acceptance extends to a wide range of Smartphones, Tablets, and Laptops. Rest assured, you'll receive the utmost resale value for your previous device. Click the button below to secure an appointment with your closest iFixScreens store.
Fix It With The Gadget Repair Experts At
i

FixScreens.com
Count on us whenever you're in need! Armed with over a decade of proficiency in device restoration, we've got you fully covered. Our doors are open at any of our nearby outlets, catering to a wide spectrum of repairs from iPhones to computers. For a more convenient experience, we've introduced hassle-free options like mail-in and curbside repairs, seamlessly available across the New York, Georgia, and Florida markets.
If you are searching for swift iPhone or cellphone repairs near your vicinity, click here to pinpoint your closest iFixScreens store and embark on the repair journey. Rest assured, all our components adhere to the highest quality and OEM standards across our comprehensive range of repairs. This confidence enables us to extend a trouble-free 180-day warranty against manufacturer defects.
The iFixScreens Centereach store is your reliable neighborhood companion for all electronic repair needs. With our proximity, we're readily available to offer same-day solutions for iPhone, Samsung, and Computer repairs. If avoiding any wait time is your preference, you can conveniently schedule your repair appointment over a phone call. Extend this exclusive opportunity to your friends, family, or colleagues, and seize a special offer awaiting them today! If you've been a visitor at our store previously, your insights hold great value. We're eager to learn from your genuine feedback as it aids us in our ongoing pursuit of improvement.
Testimonials from Our Clients
What our customers Are saying about us
Dominick DiSalvo
iFixScreens Centereach
Jul 31, 2023 11:21
Wildcard257
iFixScreens Centereach
Jul 23, 2023 17:36
Pentoshi Nakamoto
iFixScreens Centereach
Jul 19, 2023 01:13
Partnerships
Small Business - Enterprise - Students - Teachers - First Responders
BULK DISCOUNTS
Enterprises can unveil bulk discounts for their staff across all the device repair services by partnering up with us. Get in touch today.
REFERRAL PROGRAM
Refer or bring in your friends, colleagues or even family to earn a referral bonus on your next repair. Become a referral partner today.
No Monthly Fees
Zero risk - Zero fees. Partnering with us does not cost you anything. So get started and unlock huge benefits for your affiliates and yourself right away.
Free Diagnostic
You have the right to know the cost of the repair for free. Walk-in to your nearest iFixScreens store and get a free diagnostic of your device.
Nearby Locations
With multiple locations across New York, Georgia and Florida, its easy to partner with your nearest iFixScreens store. Start your partnership now!
Quick Quality Care
Partner with us and get priority support with faster repairs and the lowest prices across all major repairs. No compromise on quality. Click below to get started.
Driving Directions
We are located right off Mark Tree Rd in Centereach area, in the same building as Big Lots.
If you are coming from Stony Brook University Hospital then take Edmund D. Pellegrino Rd to Health Sciences Drive and follow Nicolls Rd and Mark Tree Rd to Centereach, turn right onto Mark Tree Rd, then drive to Centereach Mall and you will find us on the left side opposite to Centereach Mall.
If you are coming from Long Island MacArthur Airport then follow Arrival Ave and Schaefer Dr to NY-454 W, take Smithtown Ave, Express Dr S and Holbrook Rd to Centereach Mall in Centereach, turn right onto Express Dr S/Long Island Expressway South Service Rd and continue straight onto Centereach Mall and you will be find us on the left side.
Career Opportunities
Grow Your Career With The Gadget Repair Experts
Start and grow your career as a certified gadget repair expert with iFixScreens. We have multiple opportunities to take your career to the next level! Click on the button below to know more about our current openings.