Welcome to
i

FixScreens of Lynbrook, NY
Store hours:
Monday – Saturday: 10am – 7pm Sunday: 11am – 6pm
Walk-ins are always welcome.
Available Service Options
What device do you need Fixed?
Areas Serviced Near Lynbrook, NY
North Lynbrook, Lynbrook, Hewlett, East Rockaway, Malverne, Valley Stream, North Valley Stream, South Valley Stream, North Woodmere, Bay Park, Lakeview
180 Day
Warranty
When we repair your device, we provide a 180-day warranty on any new parts we install. This warranty applies to cellphones, laptops, iPhones, and iPads. If the parts we use have any manufacturing damage and fail, we will replace them at no additional charge.

We want to ensure you are covered so you can access this warranty at any of our iFixScreens stores near you.
Expert
Technicians
At iFixScreens, we strive to provide exceptional service and top-notch quality. Our skilled technicians, certified to perform necessary repairs, regularly undergo training and testing to ensure that each repair meets the highest standards.

With over a million successful repairs completed yearly, you can trust our experts to revive your beloved device.
Business
Partnerships
Become a partner with iFixScreens today and enjoy discounts and benefits. Our program is available to universities, institutions, businesses, teachers, schools, and individuals across the United States. Join us now!

No fees or risks are involved. Sign up now to unlock great benefits effortlessly.
As Seen On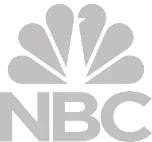 About The Store
The iFixScreens Lynbrook store is your local One-Stop Shop for all electronic device repair requirements. At our store, you will get same-day repair services for any repair requirements such as iPhone repair, Samsung repair, MacBook repair, Smart Watch repair, Apple watch repair, Laptop repair, Tablet repair, and iPad repair in Lynbrook, NY. You can also ask for our best-in-class Gaming console repairs that include Nintendo Switch repairs, Xbox repairs, and PlayStation repairs.

Looking for the best and most affordable repair services for your electronic devices? Look no further than iFixScreens in Lynbrook! Our certified experts can provide top-notch repairs for various devices, including the iPhone 12, iPhone 11, MacBook Air, iPad Air, Samsung Galaxy S20, and PlayStation 5. We've covered you, from screen repairs to battery replacements, camera repairs, and data recovery. Plus, we offer a 180-day warranty on all parts we install to give you peace of mind. Choose from our convenient walk-in service or mail-in repair service. Trust us to be your local repair partner and provide a hassle-free experience.
iPhone, Samsung Galaxy Repair And More
At iFixScreens, we repair various devices, from iPhones to computers. Our stores are known for providing exceptional service and using high-quality parts in every repair. With over a million repairs performed annually across our locations, we frequently address common issues such as screen and back glass repair for iPhone 8, iPhone X, and iPhone 11, screen repair for Samsung Galaxy smartphones, and battery replacement. Our customers consistently choose us for our competitive pricing and commitment to top-notch quality. Even gamers trust us with their beloved consoles, as we can tackle various issues, such as controller repair, overheating, and booting problems on devices like PlayStation, Nintendo Switch, and Xbox. If you don't see your specific issue listed, don't hesitate to bring your device in for a complimentary diagnostic and quote from our experts.

Whether you are a student, healthcare professional, or frontline worker, we have an amazing offer. Visit your nearest iFixScreens store and inquire about your exclusive deal today.
Sell your device
Fast and Affordable
If you want to sell your old iPhone or Samsung device, iFixScreens can offer you a quick, hassle-free solution. Visit your nearest iFixScreens store, present your device, receive an offer, and collect cash. We accept all types of Smartphones, Tablets, and Laptops and guarantee the highest possible resale value for your old device. To book an appointment with your nearest store, click the button below.
Fix It With The Gadget Repair Experts At
i

FixScreens.com
We're available to assist you whenever you need us! With over a decade of experience in device repairs, we're always prepared to help. You can visit any of our nearby stores for iPhone or computer repairs. Plus, we offer convenient service options like mail-in or curbside repair in the New York, Georgia, and Florida markets to make it easier for you.
Looking for iPhone or cellphone repair near you? Click here to find the closest iFixScreens store and start the process. We guarantee that all the parts we use to replace meet the highest OEM standards, ensuring that you receive a hassle-free, 180-day warranty against manufacturer defects.
Looking for a reliable local repair partner for all your electronic repairs? Look no further than the iFixScreens Lynbrook Blvd store! We're located nearby and offer same-day repair services for iPhone, Samsung, and computer repairs. Don't have time to wait? Give us a call to book an appointment. Plus, if you recommend our services to your friends, family, or colleagues, they can receive a special offer today. And if you've visited our store before, we'd love to hear about your experience. Your honest feedback can help us improve our services even more!
Testimonials from Our Clients
What our customers Are saying about us
Makeup Glam & Beauty Hacks
iFixScreens Lynbrook
Jul 31, 2023 18:06
Arfa Naeem
iFixScreens Lynbrook
Jul 31, 2023 18:02
Shavaiz Latif
iFixScreens Lynbrook
Jul 31, 2023 16:40
Partnerships
Small Business - Enterprise - Students - Teachers - First Responders
BULK DISCOUNTS
Enterprises can unveil bulk discounts for their staff across all the device repair services by partnering up with us. Get in touch today.
REFERRAL PROGRAM
Refer or bring in your friends, colleagues or even family to earn a referral bonus on your next repair. Become a referral partner today.
No Monthly Fees
Zero risk - Zero fees. Partnering with us does not cost you anything. So get started and unlock huge benefits for your affiliates and yourself right away.
Free Diagnostic
You have the right to know the cost of the repair for free. Walk-in to your nearest iFixScreens store and get a free diagnostic of your device.
Nearby Locations
With multiple locations across New York, Georgia and Florida, its easy to partner with your nearest iFixScreens store. Start your partnership now!
Quick Quality Care
Partner with us and get priority support with faster repairs and the lowest prices across all major repairs. No compromise on quality. Click below to get started.
Driving Directions
We are located right off Robert F Kennedy Bridge in the Lynbrook Blvd area, in the same building as BLVD Begel Cafe, right across Starbucks.
If you are coming from New York Badminton Center then get on Grand Central Pkwy from NY-25A W/Northern Blvd and continue on 31st St. Drive to Lynbrook and you will find us on the right side.

If you are coming from the Empire State Building then take Madison Ave to E 58th St, turn right onto E 58th St, continue on Ed Koch Queensboro Bridge Upper Roadway. Take 21st St to Lynbrook in Queens. Turn right onto Lynbrook Blvd and you will find us on the left side, just opposite to Domenick's Wines & Spirits
Career Opportunities
Grow Your Career With The Gadget Repair Experts
Start and grow your career as a certified gadget repair expert with iFixScreens. We have multiple opportunities to take your career to the next level! Click on the button below to know more about our current openings.