Welcome to
i

FixScreens of Mount Sinai, NY
Store hours:
Monday – Saturday: 10am – 7pm Sunday: 11am – 6pm
Walk-ins are always welcome.
Available Service Options
What device do you need Fixed?
Areas Serviced Near Mount Sinai, NY

Mt Sinai, Miller Place, Port Jefferson Station, Port Jefferson, Ridge, Shoreham, Rocky Point, Sound Beach, Wading River, Terryville, East Shoreham, Wildwood, Baiting Hollow, Calverton, Belle Terre, Poquott
180 Day
Warranty
After we repair your device and replace any necessary parts, we offer a 180-day warranty that is hassle-free. This warranty applies to all iPhones, cellphones, laptops, and iPads. If the components we use have any manufacturing defects and fail, we will replace them at no extra cost to you.

To keep you covered, we help you access the benefit of this warranty across any of our iFixScreens stores near you.
Expert
Technicians
Outstanding service and quality is our goal! The technicians at your nearby iFixScreens store are certified to carry out the required repairs. We conduct frequent training and tests to ensure that every repair completed by our experts meets the highest quality standards.

Our team of experts performs over a million repairs annually, ensuring that your beloved device is restored to its former glory.
Business
Partnerships
Join iFixScreens as a business partner and enjoy great discounts and benefits! Our partnerships are open to universities, government and private institutions, local businesses, schools, teachers, and even individuals across the United States. Sign up now!

Zero risk - Zero fees. Partnering with us does not cost you anything. Easily unlock significant benefits for both you and your affiliates. Sign up today!
As Seen On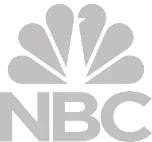 About The Store
Looking for a reliable and convenient electronic device repair service provider in your area? Look no further than the iFixScreens Mount Sinai store! Our team of experts offers same-day repair services for a wide range of devices, such as iPhones, Samsung phones, MacBooks, smartwatches, laptops, tablets, and iPads. We also specialize in top-quality gaming console repairs for Nintendo Switch, Xbox, and PlayStation. Trust us to get your devices back up and running in no time! Trust us as your one-stop shop for all your repair needs.

For affordable repair services in Mount Sinai, NY, consider visiting iFixScreens. Our team of experts can handle screen repairs, battery replacements, camera repairs, and data recovery for a wide range of devices, including the latest models like the iPhone 12, iPhone 11, MacBook Air, iPad Air, Samsung Galaxy S20, and even the PlayStation 5. We are your reliable repair partner and provide a 180-day warranty on all parts we install. Our services are convenient, and we offer walk-in and mail-in repair options. You can count on us to be there for you!
iPhone, Samsung Galaxy Repair And More
At iFixScreens, we are renowned for our outstanding customer service and commitment to using only top-quality parts in all of our repairs, whether for iPhones or computers. Our stores perform over a million repairs yearly, the most common being a screen and back glass repair for iPhone 8, iPhone X, and iPhone 11, and screen repair and battery replacement for Samsung Galaxy smartphones. Our company is dedicated to providing top-notch quality products at unbeatable prices. We are also known for our expertise in repairing gaming consoles, including controllers, overheating issues, and booting problems for PlayStation, Nintendo Switch, and Xbox consoles. Gamers can rest assured that their favorite consoles are in good hands with us. If you don't see your issue, bring your faulty device to us for a free diagnostic and quote. Our professionals are here to help you.
If you're a student, healthcare professional, or frontline worker, visit your nearest iFixScreens store to take advantage of special offers and discounts. Just ask our team for more information on your unique offer.
Sell your device
Fast and Affordable
Are you thinking of selling your old iPhone or Samsung device? Visit the nearest iFixScreens store and present your gadget. Our team will provide you with an offer for it. We accept all types of smartphones, tablets, and laptops and strive to give you the highest resale value for your used device. It's quick and easy to sell your gadget at iFixScreens - click the button below to book an appointment with your nearest store.
Fix It With The Gadget Repair Experts At
i

FixScreens.com
We're here when you need us! With over a decade of expertise in device repairs. Our team can repair all types of gadgets, from iPhones to computers. We have conveniently located stores in New York, Georgia, and Florida, offering services like mail-in and curbside repair. When you require dependable and efficient repair service, you can trust us to provide it.
Looking for iPhone or cellphone repair services in your area? Head over to iFixScreens. Click the link to locate the nearest store and begin the repair process. Also, we ensure the parts we replace meet the highest quality and OEM standards across all our repairs. We are confident in assuring you a stress-free 180-day warranty against any manufacturer defects.
Looking for reliable electronic repairs in your area? Look no further than the iFixScreens Mount Sinai store! Our team is dedicated to providing fast and efficient same-day repairs for iPhones, Samsung devices, and computers. You can trust us to be your go-to repair partner. If you don't want to wait, you can book an appointment for your repair with us over a call. Want to share a special offer with your friends, family, or colleagues? Feel free to invite them today! Additionally, if you have previously visited our store and would like to share your experience, we would greatly appreciate hearing from you. Your honest feedback will help us!
Testimonials from Our Clients
What our customers Are saying about us
Bernadette Sulpizio
iFixScreens Mount Sinai
Jul 25, 2023 22:26
Susan Murphy
iFixScreens Mount Sinai
Jul 18, 2023 18:07
Arnold Hoffman 3rd
iFixScreens Mount Sinai
Jul 01, 2023 22:33
Partnerships
Small Business - Enterprise - Students - Teachers - First Responders
BULK DISCOUNTS
Enterprises can unveil bulk discounts for their staff across all the device repair services by partnering up with us. Get in touch today.
REFERRAL PROGRAM
Refer or bring in your friends, colleagues or even family to earn a referral bonus on your next repair. Become a referral partner today.
No Monthly Fees
Zero risk - Zero fees. Partnering with us does not cost you anything. So get started and unlock huge benefits for your affiliates and yourself right away.
Free Diagnostic
You have the right to know the cost of the repair for free. Walk-in to your nearest iFixScreens store and get a free diagnostic of your device.
Nearby Locations
With multiple locations across New York, Georgia and Florida, its easy to partner with your nearest iFixScreens store. Start your partnership now!
Quick Quality Care
Partner with us and get priority support with faster repairs and the lowest prices across all major repairs. No compromise on quality. Click below to get started.
Driving Directions
we are located in the back of River Oak Village plaza, next to Wasabi Juan's and Taquieria Mexico.
If you are coming from UAB Get on US-280 E/US-31 S . Continue to US-280 E. Take the exit toward ga E/Mountain Brook E from US-280 E/US-31 S . Get on 1-459 S in Birmingham . Follow 1-459 S to US-31 S. Take exit 13B from 1-459 S . Continue on US-31 S to your destination in Hoover
If you're heading east on 1-459 N . Take exit 13 to merge onto US-31 S . You will pass by McDonald's (on the left). Use the left lane to turn left onto Lorna Rd then Turn left onto Lodge Dr. and we will be on the right.
Career Opportunities
Grow Your Career With The Gadget Repair Experts
Start and grow your career as a certified gadget repair expert with iFixScreens. We have multiple opportunities to take your career to the next level! Click on the button below to know more about our current openings.