WHAT DEVICE DO YOU NEED FIXED?
Cell Phone

Tablets

Computer

Game Console

Other
180 Day
Warranty
You will receive a hassle-free 180-day warranty with every repair on any new components we place in your device. Whether on an iPad, iPhone, laptop, or other devices. If any parts we deploy malfunction due to a manufacturing flaw, we'll replace them for no additional charge.
To keep you covered, we make it easy for you to take advantage of this warranty at any local iFixScreens location.
Expert
Technicians
Our aim is to provide excellent service and quality! Your nearby iFixScreens location's technicians are all qualified to perform the necessary repairs. We conduct frequent training and tests to ensure that every repair made by our professionals meets the highest quality requirements.
We perform over a million repairs annually, so you can trust that our specialists will revive your beloved gadget.
Business
Partnerships
We offer huge discounts and benefits to our partners. You can be an iFixScreens business partner too. We offer partnerships to Universities, Government and private institutions, local businesses, schools, teachers, and even individuals across the United States.
Zero costs, zero risk. There are no fees associated with partnering with us. Unlock huge benefits for your affiliates and yourself easily. Join us right away!
A Directory List of iFixScreens Stores in Long Island
AS SEEN ON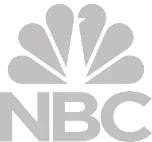 Location Information
The iFixScreens store is your local One-Stop Shop for all electronic device repair requirements. At our store, you will get same-day repair services for any repair requirements such as iPhone repair, Samsung repair, MacBook repair, Smart Watch repair, Apple watch repair, Laptop repair, Tablet repair, and iPad repair in Long Island, NY. You can also request our best-in-class Gaming console repairs, including Nintendo Switch, Xbox, and PlayStation.
At the iFixScreens store, you will surely get the lowest repair cost. Be it screen repair, battery replacement, camera repair, or data recovery. Our experts are certified to provide the best in class repair services for your old and the latest model devices like the iPhone 12, iPhone 11, MacBook Air, iPad Air, Samsung Galaxy S20, or even the PlayStation 5. As your trusted local repair partner, we offer a 180-day warranty on any parts we install on your device. So you are always covered and have a hassle-free experience at the iFixScreens. In terms of service options, you can opt for our Walk-in service or even take advantage of our Mail-in repair service for any of your electronic devices. We are there for you!
iPhone

, Samsung Galaxy Repair And More
From iPhone repairs to Computer repair, iFixScreens stores are loved for their exceptional service and the consistent quality of parts used in every repair. Across our stores, we perform over a million repairs every year. Some of the most common repairs at our stores are screen repair and back glass repair for iPhone 8, iPhone X, and iPhone 11, screen repair for Samsung Galaxy smartphones, and battery replacement on these beautiful devices. The reasons for these common requests at our stores are the lowest price and the best quality we offer our customers. Even gamers love us when we return their favorite gaming consoles to their original working condition. Like performing a controller repair, solving an overheating issue, or even a booting problem on a PlayStation, Nintendo Switch, Or Xbox. If you see that your issue is not listed here, don't worry. Please bring in your faulty device and ask our experts for a free diagnostic and quote.
If you are a Student, Healthcare professional, or frontline worker, we have huge benefits for you. Just walk into your local iFixScreens store in Long Island, NY, and ask for your unique offer today.
Sell your device
Fast and Affordable
Sell us your old iPhone or Samsung device in 5 minutes! Just walk into your nearest iFixScreens store, show your device, get an offer, and collect your cash. That's it! We accept all types of Smartphones, Tablets, and Laptops. Be assured of getting the highest resale value on your old device. Click the button below to book an appointment with your nearest iFixScreens store.
Fix it with gadgets repair experts at iFixScreens.com
iFixScreens offers the Same Day iPhone Repair, iPad Repair, Smartphone Repair, Drone Repair, PC & Mac Repair Services. We have locations in New York, Georgia, and Florida for your convenience. Our store carries a range of accessories and protection plans for your gadgets. We carry refurbished smartphones, tablets, and computers. Get prepaid wireless plans to save you money on your wireless bill, pay your bills and refill your prepaid plans with same-day repairs experts at iFixScreens. See us today! No Appointment is needed! Most repairs are completed on the spot.
Testimonials from Our Clients
What our customerS ARE saying about us
The person in charged is very polite and efficent...
Luz Jerez
iFixScreens Carle Place
May 14, 2023 01:35
The lady Reet was awesome!!!...
patrick maguire
iFixScreens Centereach
May 01, 2023 14:31
My Go-To Iphone Fixing Place!...
Cameren Jackson
iFixScreens Central Islip
May 10, 2023 16:16
Great and quick service!!...
Melinda Theo
iFixScreens Commack
May 09, 2023 18:06
This guy is awesome, got my phone in for a repair on Sunday … fixed it for the price quoted and at the time he told me......
James Triola
iFixScreens Deer Park
Feb 28, 2023 01:54
Sheikh was very helpful and professional...
Meredith Watson
iFixScreens Dix Hills
May 07, 2023 21:08
Orlando is the best! Professional and quick fix....
Ramona Sedaghat
iFixScreens Great Neck
Aug 27, 2022 23:21
AMAZINGGGG great customer service & the quickest job I've seen yet‼️...
Trey Hubbard
iFixScreens Greenvale
Apr 28, 2023 20:09
These guys are nothing short of AMAZING...I have a specialized military spec phone that no one else would touch (even after......
Michael Ioveno
iFixScreens Hicksville
May 13, 2023 22:20
Hush is cool and hook me up with tons of good stuffs!! Thanks ????...
maung luzoe
iFixScreens Lake Grove
May 13, 2023 12:11
Amazing service. I called around and this place had the best prices. The owner really goes above and beyond to help. I dropped......
Victoria R
iFixScreens Lindenhurst
May 14, 2023 23:12
Very helpful and knowledgeable concerning phones My screen is finally fixed !! I also have a new case so all is GOOD. Thank......
Clementine Becker
iFixScreens Lynbrook
Apr 20, 2023 15:08
My screen broke they fixed it at a fair price...
steven orandello
iFixScreens Massapequa Park
Apr 11, 2023 20:22
Brought a few drones in to get repaired. Totally a rookie a the drones. These guys are Totally patient and helpful. Highly......
G Sjr
iFixScreens Medford
May 09, 2023 23:59
Super service. Great job 15 minutes great price! I had my camera lens fixed...
sculpted Body
iFixScreens Merrick
Mar 30, 2023 22:58
Great customer service! Fixed my screen and made my day :)...
Jackie Hernandez
iFixScreens Mount Sinai
May 05, 2023 22:10
I got a strange virus on my computer. I went into the shop and the guy fixed it in no time. He was fantastic. Totally professional,......
Madeline Kern
iFixScreens Oceanside
May 12, 2023 01:34
Replaced my iPhone battery today…… in and out in less than 15 minutes. Nice store, nice waiting area, pleasant worker!...
Patricia Kelly
iFixScreens Port Washington
Apr 13, 2023 23:17
I crack the screen of my iPhone 12 Pro max, I brought it to ifixScreen riverhead, This Guy Azi ..... He is Very good on......
Arnel Victa
iFixScreens Riverhead
Apr 14, 2023 11:42
Very nice and helpful . I would Recommend this Store thank you...
Daniel Gleason
iFixScreens Ronkonkoma
May 14, 2023 11:06
I love this place been coming to this guys for 2 years and they're absolutely marvelous when it comes to fixing my phones.......
The Turtle2233
iFixScreens Shirley
Apr 10, 2023 17:18
Great service! Recommend to anyone who wants their phone fixed...
Saul Vargas
iFixScreens Islip
May 13, 2023 16:05