WHAT DEVICE DO YOU NEED FIXED?
Cell Phone

Tablets

Computer

Game Console

Other
180 Day
Warranty
When you bring your device for repair at iFixScreens, we provide a hassle-free 180-day warranty for any new parts we use. This warranty applies to repairs on iPads, iPhones, laptops, and other devices. If any parts we install malfunction due to a manufacturing flaw, we will replace them at no additional cost to you. To ensure you're covered, we make it simple for you to take advantage of the warranty at any local iFixScreens location. We are dedicated to providing exceptional service to our customers.
Expert
Technicians
At iFixScreens, our top priority is to deliver exceptional service & superior quality. Our team of skilled technicians at your local iFixScreens location is certified to perform the required repairs with expertise. We conduct regular training sessions & assessments to ensure that every repair meets the highest quality standards.
With over a million successful repairs completed annually, you can have complete confidence in our specialists to breathe new life into your device.
Business
Partnerships
At iFixScreens, we offer huge discounts and advantages to our partners, and you can also become an iFixScreens business partner. We welcome partnerships with various entities, including universities, government and private institutions, local businesses, schools, teachers, and even individuals across the United States.
Our partnership program involves zero costs, zero risks, and no associated fees. By teaming up with us, you can easily unlock significant benefits for your affiliates and yourself.
A Directory List of iFixScreens Stores in New York
AS SEEN ON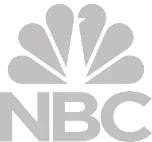 Location Information
iFixScreens is your one-stop shop for all your electronic device repair needs. Our store in New York offers same-day repair services for a wide range of devices, including iPhones, Samsung devices, MacBooks, smartwatches, Apple Watches, laptops, tablets, and iPads. We also provide top-notch gaming console repairs, such as Nintendo Switch, Xbox, and PlayStation.
Rest assured that you will receive the most affordable repair rates at our iFixScreens store in New York, whether you need screen repair, battery replacement, camera repair, or data recovery. Our certified experts are equipped to handle old and new device models, including iPhone 12, iPhone 11, MacBook Air, iPad Air, Samsung Galaxy S20, and even the PlayStation 5. We stand behind our services and offer a 180-day warranty on all parts we install in your device, ensuring a hassle-free experience.
Our repair services come with flexible options, whether you prefer to walk in or take advantage of our mail-in repair service for any of your electronic devices. At iFixScreens, we are dedicated to providing exceptional service to our customers.
iPhone

, Samsung Galaxy Repair And More
iFixScreens is a popular repair store known for providing exceptional service and using high-quality parts in every repair, whether for an iPhone or a computer. With over a million repairs performed yearly across all our locations, we have become a trusted source for many customers.
The most common repairs we perform include a screen and back glass for iPhones 8, X, and 11, screen repairs for Samsung Galaxy smartphones, and battery replacements for various devices. We offer the lowest prices and the best quality for these services, so our customers keep returning to us. Gamers also trust us to fix their favorite consoles, whether repairing a controller, fixing overheating issues, or resolving booting problems for a PlayStation, Nintendo Switch, or Xbox.
If you have an issue with your device that is not mentioned above, don't worry. Simply bring it to one of our stores, and our experts will provide a free diagnostic. We also have special benefits for students, healthcare professionals, & frontline workers. So, if you fall into one of these categories, visit your nearest iFixScreens store and ask about our unique offers.
Sell your device
Fast and Affordable
Sell us your old iPhone or Samsung device in 5 minutes! Just walk-in to your nearest iFixScreens store, show your device, get an offer and collect your cash. That's it! We accept all types of Smartphones, Tablets and Laptops. Be assured to get the highest resale value on your old device. Click the button below to book an appointment with your nearest iFixScreens store.
Fix it with gadgets repair experts at iFixScreens.com
iFixScreens.com offers Same Day iPhone Repair, iPad Repair, Smartphone Repair, Drone Repair, PC & Mac Repair Services. We have locations in New York, Georgia, and Florida for your convenience. Our store carries a range of accessories and protection plans for your gadgets. We carry refurbished smartphones, tablets, and computers. Get prepaid wireless plans to save you money on your wireless bill, pay your bills and refill your prepaid plans with same day repairs experts at iFixScreens.com. Come see us today! No Appointment is needed! Most repairs are completed on the spot.
Testimonials from Our Clients
What our customerS ARE saying about us
My screen cracked on a laptop that had my entire life's work (I'm a music producer) and I thought it was all going to......
Xavier Maymi
iFixScreens Astoria Blvd
Apr 10, 2023 22:59
THANK YOU VERY MUCH VERY GOOD JOB DIDI GARABEDIAN...
Didi Garbedian
iFixScreens Forest Hills
Mar 24, 2023 18:58
Edward fixed my screen in less than 5 minutes. Good as new! If I ever have any problems with my phone in the future, this......
Edan P
iFixScreens Greenwich Village
May 07, 2023 18:06
I am a happy customer. They replaced the screen in my iPhone 11Pro very quickly, and it's like new again....
Jon Oshima
iFixScreens 5th Ave Brooklyn
Apr 19, 2023 23:06
This is the greatest fix for your broken phone great guys!...
s Mansquizzle
iFixScreens Victory Blvd
May 12, 2023 03:52
Juan really put me at ease as soon as I walked in the door of iFixScreens in Williamsburg, Brooklyn. Gregarious in nature,......
Melissa Caruso
iFixScreens Williamsburg
May 03, 2023 14:42