WHAT DEVICE DO YOU NEED FIXED?
Cell Phone

Tablets

Computer

Game Console

Other
180 Day
Warranty
You will receive a hassle-free 180-day warranty with every repair on any new components we place in your device. Whether on an iPad, iPhone, laptop, or other devices. If any parts we deploy malfunction due to a manufacturing flaw, we'll replace them for no additional charge.
To keep you covered, we make it easy for you to take advantage of this warranty at any local iFixScreens location.
Expert
Technicians
We aim to provide excellent service and quality! Your nearby iFixScreens location's technicians are all qualified to perform the necessary repairs. We conduct frequent training and tests to ensure that every repair made by our professionals meets the highest quality requirements.
We perform over a million repairs annually, so you can trust that our specialists will revive your beloved gadget.
Business
Partnerships
We offer huge discounts and benefits to our partners. You can be an iFixScreens business partner too. We offer partnerships to Universities, Government and private institutions, local businesses, schools, teachers, and even individuals across the United States.
Zero costs, zero risk. There are no fees associated with partnering with us. Unlock enormous benefits for your affiliates and yourself easily. Join us right away!
A Directory List of iFixScreens Stores in Volusia County
1173 W International Speedway Blvd, Unit 2,Daytona Beach, FL 32114
+1-386-214-0244
AS SEEN ON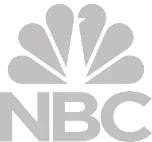 Location Information
The iFixScreens store is your local Stop Shop for all electronic device repair requirements in Volusia County. At our store, you will get same-day repair services for iPhones, Samsung, MacBooks, Smart Watch, Apple Watch, Laptop, Tablet, and iPad. Additionally, you can ask for one of our best gaming console repairs, such as Xbox, PlayStation, or Nintendo Switch repair.
At the iFixScreens store, you can always get the best repair prices. Whether it's screen repair, battery replacement, camera repair, or data recovery, our experts are certified to provide the best services for your old and the latest model devices like the iPhone 10, iPhone 11, iPad Air, Samsung Galaxy S20, MacBook Air, or even the PlayStation 5. As your trusted local repair partner, we offer a 180-day hassle-free warranty on any parts we install in your device. So you're always covered and have a hassle-free experience when using our services. In addition to service options, you can choose from our Walk-in service or even take advantage of our Mail-in repair service for any of your electronic devices. We're here for you!
iPhone, Samsung Galaxy Repair And More
From iPhone repairs to Laptop repairs, iFixScreens stores are loved for their exceptional service and the consistent quality of parts used in every repair. Every year We perform over a million repairs across our stores. The most common repairs at our stores are crack screen repair and back glass for iPhone 8, iPhone X, and iPhone 12, screen repair for Samsung Galaxy, and battery replacement on these beautiful devices. The reasons for these common requests at our stores are the lowest price and the best quality we offer our customers. Even gamers love us when we bring their gaming consoles back to their original working condition- like performing a battery replacement, controller repair, or solving an overheating issue on a PlayStation, Nintendo Switch, or Xbox. If you see that your issue is not mentioned here- don't worry. Bring in your faulty device and ask our technicians for a free diagnostic and quote.
We have huge benefits for you. If you are a frontline worker, healthcare professional, or student. Just walk into your local iFixScreens store and ask for your unique offer.
Fast and Affordable
Sell us your old iPhone or Samsung device in 5 minutes! Just walk-in into your nearest iFixScreens store, show your device, get an offer, and collect your cash. That's it! We accept all types of Smartphones, Tablets, and Laptops. Be assured of getting the highest resale value on your old device. Click the button below to book an appointment with your nearest iFixScreens store.
Fix it with gadgets repair experts at iFixScreens.com
iFixScreens offers Same Day iPhone Repair, iPad Repair, Smartphone Repair, PC & Mac Repair & Drone Repair Services. For your convenience, we have locations in New York, Florida, and Georgia. You can find a wide range of accessories and protection plans at our store for your gadgets. We offer various options to help you save money, including refurbished smartphones, tablets, and computers. You can also take advantage of our prepaid wireless plans, which can help reduce your wireless bill. In addition to these services, our experts at iFixScreens can assist you with same-day repairs, bill payments, and prepaid plan refills. See us today! No Appointment is needed! Most repairs are completed on the spot.
Testimonials from Our Clients
What our customerS ARE saying about us
jake was very helpful with my samsung galaxy a13. im glad to have it running again. would rececomend....
William Bliss
iFixScreens Daytona Beach Speedway Blvd
May 14, 2023 17:30
Very professional....
Rene Aparicio Rivas
iFixScreens Ormond Beach
Nov 22, 2022 12:16
Jake From i fix screens Port Orange, was really helpful and knowledgeable in helping me resolve my issue with my phone.......
Mike Mulvaney
iFixScreens Port Orange
May 13, 2023 15:05