HIGH QUALITY LENOVO LAPTOP REPAIR
Fast, Affordable & Durable
Reliable repair for the Lenovo Laptop you depend on most
Common Lenovo Laptops Repair Problems
Why Choose Us?
We have got you covered for all types of quick repairs needed on your Lenovo Laptop. Right from screen replacement to data recovery and battery replacement. Get your Laptop fixed on the same day.
At iFixScreens, we use the best quality and OEM standard parts to make sure they last long across all the repairs. So you need not worry about the quality of the components used for your Lenovo Laptop's repair.
Every repair also comes with our 180-day warranty should something happen after a Lenovo Laptop repair. You can claim this warranty at any iFixScreens stores in New York, Georgia, and Florida.
iFixScreens technicians are highly skilled and certified to perform any repair on your Lenovo Laptop. From Battery Replacement, Data Recovery, etc., to same-day screen repair. We are here to help you
Most Preferred Stores for LENOVO Laptop repair
Know what customers say about iFixScreens' Lenovo Laptop repair services. Our priority is your happiness. We constantly make sure that our customers leave with a big smile. If you believe there is room for improvement, please let us know. Above all else, we value your time with us at iFixScreens. Please leave a review if you are happy with our service so that others can discover the best Lenovo Laptop repair store.
SOME OF THE COMMON Lenovo LAPTOP PROBLEMS WE FIX
Lenovo Laptop Camera Repair
If the camera of your Lenovo Laptop has suddenly malfunctioned or got cracked. Bring your Laptop to the nearest iFixScreens store, and our experts will repair it on the same day at an affordable cost.
Lenovo Laptop Battery Replacement
Is the Battery on your Lenovo Laptop draining too fast or not holding the charge? Your Laptop needs a battery replacement. Get a free diagnostic by our skilled technicians at iFixScreens for Lenovo Laptop battery replacement.
Lenovo Laptop Motherboard Issue
If you're searching for motherboard repair for your Lenovo Laptop. Look no further than iFixScreens. We have high-quality parts and trained professionals who can complete your laptop repair.
Lenovo Laptop Screen Replacement
Is the screen on your Lenovo Laptop cracked? It's time to find a local laptop screen replacement. For the most economical screen repair, hurry to your local iFixScreens location.
Lenovo Laptop Water Damage Repair
Did you drop or spill liquid on your Lenovo Laptop, and now you are having issues? We can fix that for you. At iFixScreens, Our highly skilled technicians can fix all kinds of repairs related to your Laptop.
Lenovo Laptop PC tune-up
Visit your local iFixScreens store for a PC Tune-up service. It includes deep cleaning of your system, removal of viruses, and solving memory issues with your Lenovo Laptop. This quick service makes your Laptop run really fast while solving virus and malware issues.
One STOP SHOP FOR ALL Lenovo models
iFixScreens stores fix thousands of laptops every year, regardless of brand or issue. In New York, Georgia, and Florida, iFixScreens has established itself as the most dependable and popular servicing center. iFixScreens takes pride in having experts who are certified and capable of executing even the most challenging repairs to get your Lenovo Laptop up and running again. iFixScreens is your one-stop solution for Lenovo screen replacement, Lenovo battery replacement, Lenovo camera repair, and Lenovo charging port repair. All Lenovo models, including the Lenovo - Ideapad 1, Lenovo - Yoga 7i, and the current generation Lenovo - Flex 5i Model, can be repaired by our professionals.
Our expert specialists will take care of it if you walk in or contact your nearest iFixScreens location. We assure you that you will get identical and best-quality repairs across all iFixScreens stores. Our Lenovo laptop repairs are covered by a 180-day warranty against manufacturing faults.
Affordable Lenovo Laptop REPAIR STORE NEAR ME
Providing you with the best quality at the lowest price is our main goal at iFixScreens. At our stores, every Lenovo Laptop year-round repair starts with a free diagnostic, so that you know the cost of repair upfront without paying a dime. In case you get a better offer for the same or better quality repair, we promise to beat that price by $5. To keep you covered, on all Lenovo repairs you also get a hassle-free 180-day warranty that you can claim across our nationwide iFixScreens stores.
At iFixScreens we are a huge supporter of Healthcare workers and Veterans. And thus, we provide a special 10% discount on all repair services and 20% discount on any accessory purchases made across iFixScreens stores. We also provide similar discounts year-round to university students and teachers. So next time don't forget to ask for your special discount!
What is the cost of Lenovo Laptop repair?
Generally the cost of a Lenovo Laptop repair starts from $99.99. The cost of repair is subject to the type of repair required and for which model it is.
What is the cost of Lenovo Laptop screen repair?
I dropped my Lenovo Laptop in the water, what should I do?
How to recover the lost data on my Lenovo Laptop?
My Lenovo Laptop's battery is draining to quickly, what should I do?
Do you provide warranty on Lenovo Laptop screen repair?
No Matter what Model it is, we Can Fix it
iFixScreens is well known for its Lenovo Repair services in the US, and we provide the best quality laptop repair services. We can repair your Lenovo laptop on the same day, regardless of the brand or model. We can fix everything from broken screens to power difficulties. Book an appointment with us at iFixScreens to get started. From the Lenovo - IdeaPad 3 model to the latest model Lenovo - Ideapad 1, we make sure that all the parts required to fix your Laptop are available and in stock.
180 Day Warranty On Lenovo Laptop Repair
We know that acquiring a guarantee on your Lenovo Laptop repair is all you need because Lenovo laptop repairs are much more expensive than other devices. But don't panic. All laptop repairs at iFixScreens come with a hassle-free 180-day warranty. Any part we install on your laptop must pass the strictest OEM quality standards. Furthermore, all Lenovo Laptop repairs are completed by certified specialists. It gives us the guarantee that we can offer you a warranty against manufacturing flaws. This warranty can be claimed at any iFixScreens location near you. Click here to learn more about the warranty policy.
SELL YOUR Lenovo Laptop For INSTANT CASH.
Are you planning to upgrade to a new Lenovo Laptop model but not getting a better offer on your old device? Or, do you need instant cash against your device?
We are here! Just walk into your nearest iFixScreens store and sell us your old gadget for instant cash. We are widely known for providing the highest re-sell value on the used laptops. Don't trash it when you can cash it. We buy all used devices. How does it work?
Walk into your nearest iFixScreens store.
Present your used Lenovo and ask for a quote.
Get an instant Offer; collect your cash!
SPECIAL OFFERS ON Lenovo Laptop REPAIRS
Our mission is to provide next-level service and quality! That's why we ensure that all of our specialists are qualified to handle your repairs. We do frequent quality checks on the spare devices we utilize, as well as provide ongoing training to our experts. This keeps them up to date on the latest technological developments. With over a million repairs completed each year, you can trust our technicians to bring your devices back to life.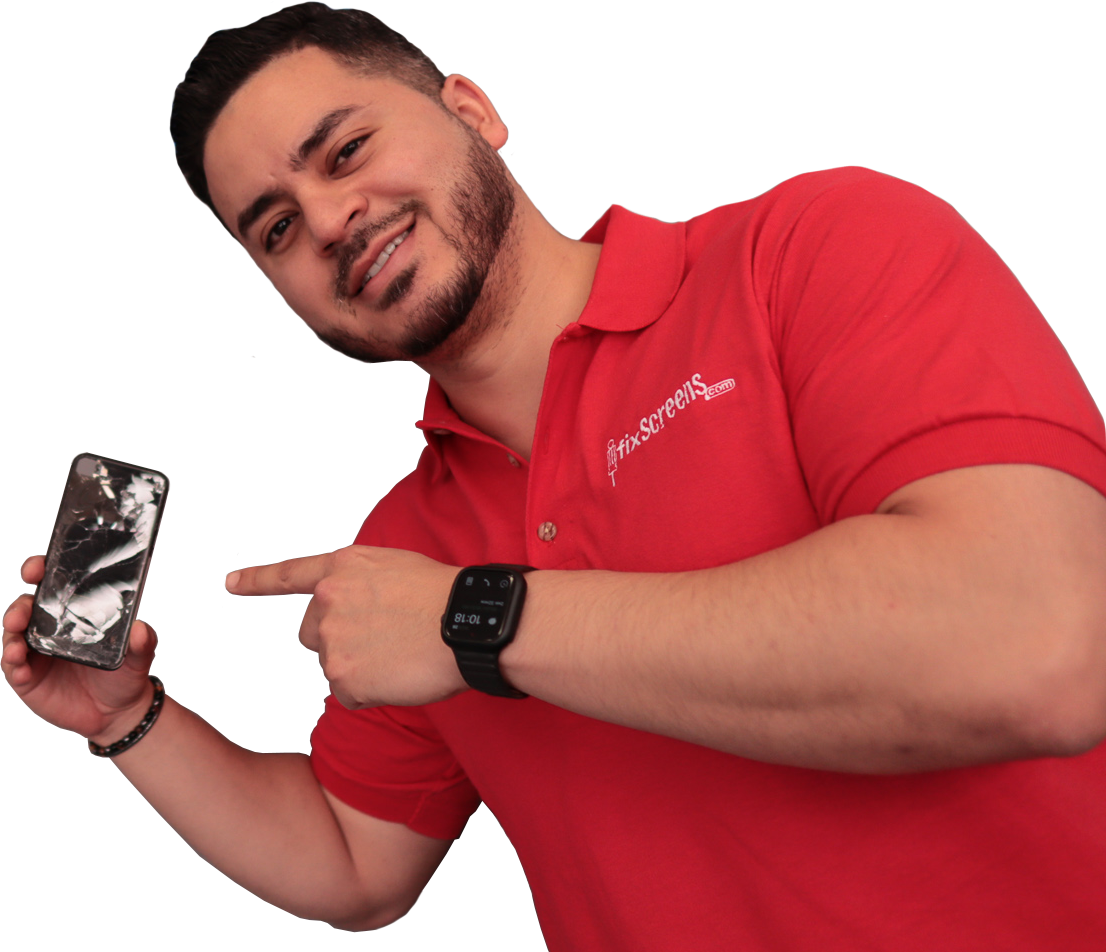 Free diagnostic For Your Device
Every Lenovo Laptop repair begins with a free diagnostic examination. During this process, a technician will analyze the device's functionality and look for damage to determine what is damaged or malfunctioning. After determining the problem, the technician can devise a repair strategy, and the customer can decide whether or not to proceed with the repair. We can begin the repair while you wait once
LET THE EXPERTS FIX IT FOR YOU!
Lenovo Laptop repairs are getting complex day by day with emerging compact technologies, so it is not a good idea to leave your device in amateur hands-on, which you rely on the most. This is why it's important to find a skilled and experienced technician to bring your Lenovo back to life. At iFixScreens, we have performed thousands of successful Lenovo Laptop repairs every year, and we ensure that all our technicians are technically trained, skilled, updated, and capable of delivering a high-quality service experience. So for the best Lenovo Laptop repair store nearby, give us a call or visit our store. No appointment is needed.
SOME OF The MOST Common Lenovo Laptop Repairs WE PERFORM
From Lenovo Laptop Screen Repair To Battery Replacement, We Are Here For You!
Lenovo Laptop Screen Repair
If the screen on your Lenovo Laptop is broken or cracked, just visit your local iFixScreens store. Our certified technicians will fix it on the same day at the lowest cost of repair. To get a free quote, just walk-in or give us a call
Lenovo Laptop Battery Replacement
In case the battery on your Lenovo Laptop is not holding the charge and drains too quickly, it is time to have the battery replaced. Visit your nearest iFixScreens store and our experts will replace the battery in less than 30 minutes.
Lenovo Laptop Camera Repair
In case the camera on your Lenovo Laptop is broken or not working, its time to replace it with a new one. Just visit your local iFixScreens store and our experts will fix it for you on the same day at the lowest cost of repair.