Broken Screen or Dead Battery? Start Your Device Repair in NYC
Cell Phone

Tablets

Computer

Game Console

Other
180 Day
Warranty
At iFixScreens, we stand behind our repairs & offer a 180-day warranty on any new parts we install in your device. Our repair includes iPhones, iPads, & laptops. You can trust us for reliable & high-quality repairs that comes with our warranty. You can take your device to any iFixScreens location nationwide, and we'll take care of the rest.
Expert
Technicians
Our top priority at iFixScreens Store is exceptional service and quality repairs. We're committed to ensuring that every repair we perform meets the highest standards, which is why our technicians are all certified experts. Our technicians have the skills & knowledge to restore your gadget to its full functionality with the outstanding service you deserve. We strive for excellence in every repair we perform
Business
Partnerships
Join iFixScreens as a business partner and maximize our vast savings and benefits. Our partnerships are available nationwide, and we cater to colleges, public and private organizations, small businesses, teachers, schools, and even private individuals. No fees or risks are involved, so join us now to unlock significant benefits for you and your affiliates. FixScreens has got you covered with the best quality and repair services.
A Directory List of iFixScreens Stores in NYC
AS SEEN ON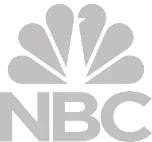 Tablets are essential tools for many people, from college students to small business owners. If your tablet has a cracked screen or a faulty charge port, our tablet repair techs in NYC can assist you. We strive to provide same-day repairs whenever possible, using trusted OEM quality parts. You can explore your repair options online by selecting your tablet and the specific issue, or visit our nearest iFixScreens location in NYC for a complimentary diagnostic and a quote. We're committed to getting you back to reading on your Kindle or drawing on your iPad as quickly as possible.
Mac and
PC Repairs
in NYC to Get You Back Online
When your computer is acting up, it can disrupt your daily activities. Our computer repair technicians at iFixScreens in NYC are experienced in diagnosing and fixing a wide range of issues with Dell, Apple, and HP computers. Whether you're dealing with a dirty cooling fan, a depleted battery, or a noisy drive, we're here to help. After evaluating your device, we'll provide recommendations for the necessary repairs, allowing you to choose the best option for your needs and budget.
Our highly trained technicians work with various computer models and brands to ensure a speedy resolution. Plus, with our low price guarantee, you can be confident that you're receiving the most affordable computer repair in NYC. If you find a better price, we'll beat it by $5. Contact us with any questions or visit our nearby store in NYC for free diagnostics and a no-obligation estimate.
Need Help with a Broken Cell Phone or Computer in NYC?
At iFixScreens in NYC, we understand the frustration that comes with a malfunctioning cell phone or computer. It can bring your life to a standstill. That's why we're here to help. As a trusted provider of tech repair services, we specialize in fast, easy, and affordable repairs for cell phones, tablets, computers, and game consoles in New York.

Our experienced technicians have successfully fixed millions of devices, ensuring that your device will work like new again. We stand behind our work with a 180-days warranty and a price match guarantee. Whether you're dealing with a Apple iPhone that won't connect to WiFi, a laptop that overheats, or an iPhone with a failing battery, our skilled techs at iFixScreens in NYC can provide the solution you need.
When it comes to cell phone repairs in NYC, we start with a comprehensive diagnostic test to identify the exact issue affecting your device. Once the diagnosis is complete, we'll provide you with an overview of the repair process, including the problem, the estimated cost, and the expected timeframe. If you give us the green light, our technicians will proceed with the repair, keeping you updated on the progress. Rest assured that all our repairs are backed by our 180-days warranty.
get cash for your device in nYC
Sell us your old iPhone or Samsung device in 5 minutes! Just walk-in to your nearest iFixScreens store in NYC, show your device, get an offer and collect your cash. That's it! We accept all types of Smartphones, Tablets and Laptops. Be assured to get the highest resale value on your old device. Click the button below to book an appointment with your nearest iFixScreens store in NYC.
Apple iPhone Repair in NYC - Trust iFixScreens for Quality and Convenience
When it comes to iPhone repairs in NYC, trust iFixScreens NYC for top-quality repairs and exceptional service. Our expert technicians are certified and trained to handle all types of iPhone repairs, from cracked screen replacements to battery repairs. With our lowest price guarantee, you can be confident that you're getting the best value for your money. We use high-quality parts that meet the highest OEM standards, and our repairs are backed by a hassle-free 180-day warranty.

At iFixScreens, we prioritize convenience. You can visit any of our NYC stores for walk-in repairs, or take advantage of our mail-in and curbside repair options. Our goal is to provide you with a stress-free experience and have your iPhone repaired quickly so you can get back to your daily routine. Trust our certified technicians to bring your iPhone back to life. Locate your nearest iFixScreens store in NYC to get started on your iPhone repair today.
When your Samsung phone needs repair or maintenance, don't trust just anyone. Choose the experts at iFixScreens NYC's premier destination for reliable, fast, and affordable Samsung phone repair services.

Join the growing number of satisfied customers who have entrusted their Samsung phones to the skilled hands of iFixScreens NYC's technicians. Experience the difference that our commitment to customer satisfaction, eco-friendly practices, and top-notch repair solutions can make for your device. Contact us today and let us help you get your Samsung phone back to peak performance.
At iFixScreens in NYC, we understand the frustration of dealing with game console issues such as the Red Ring of Death on Xbox 360 or frequent crashes on your PS4. Our expert technicians specialize in swift and reliable game console repairs, ensuring you can get back to gaming without delay. When you bring your console to us, we provide free diagnostics and a no-obligation repair estimate, giving you a clear understanding of the problem and the necessary solutions. Once you give us the go-ahead, our knowledgeable technicians will immediately inspect, clean, and repair your console, keeping you informed throughout the process. Trust iFixScreens to bring your gaming experience back to life in no time!

Experience fast and reliable game console repairs in NYC with iFixScreens. Whether you're facing common nintendo switch issue like "drifting" Nintendo Joy Cons or damaged Xbox HDMI ports, our skilled technicians have seen it all. We offer free diagnostics and transparent repair estimates, allowing you to make an informed decision. Once you've given us the green light, our experts will quickly and meticulously inspect, clean, and repair your console. We prioritize seamless communication, ensuring you're promptly notified when your console is ready. Say goodbye to gaming disruptions and hello to uninterrupted adventures with iFixScreens NYC!
At iFixScreens NYC, we offer a range of electronics device repair services that prioritize great service, quality, and affordability. Our expert technicians are certified and experienced, ensuring that your device is in capable hands. We regularly perform quality tests and provide ongoing training to our technicians to stay up-to-date with the latest technology trends. With over a million repairs completed each year, you can trust our technicians to bring your gadgets back to life.

We prioritize your peace of mind by offering a 180-day warranty on all repairs. All the parts we install or replace meet the highest OEM quality standards, and our warranty covers any manufacturing defects in those parts. You can enjoy this warranty at any of our iFixScreens stores.

Whether you need cracked screen repair, charge port repair, broken back glass repair, water damage repair, or any other device repair, we've got you covered. We handle repairs for iPhones, computers, and more in NYC. You can visit any of our stores in NYC for walk-in repairs, or take advantage of our convenient service options such as mail-in repair and curbside repair. We ensure that the parts we use meet the highest quality and OEM standards, giving you confidence in the reliability of our repairs.
Repair Instead of Replace: A Sustainable Choice in NYC
Each year, the U.S. disposes of 300 to 400 million electronic items, with only 2% of computers being used by a second owner. This issue is further exacerbated in New York City, where trash removal costs exceed $2 billion annually.

However, the more significant concern is the irreparable damage to our environment. Although we can recycle electronics (less than 20% are recycled each year), the environmental impact of continuous mining and refining of materials for our electronic devices is devastating. Repairing your phones and gadgets is a more sustainable choice - one that future generations will thank you for. Choose iFixScreens.com for all your electronics device repair needs in NYC, and join us in making a positive impact on our environment.
Advanced Data Recovery and Security Services in NYC
In addition to our comprehensive smartphone phone repair services in NYC, iFixScreens NYC also offers advanced data recovery solutions for electronic devices. We understand that losing valuable data from your computer, phone, or tablet can be frustrating and, in some cases, detrimental to your personal or professional life. Our skilled technicians employ cutting-edge techniques to retrieve lost data from electronic devices and ensure your device's security.
A Commitment to Customer Satisfaction and Eco-Friendly Practices in NYC
At iFixScreens NYC, we prioritize customer satisfaction and environmentally responsible practices. By repairing your Samsung phone, you not only extend the life of your device but also contribute to a greener future for our planet. We strive to create a better world by providing reliable, high-quality repair services that prevent electronic waste and reduce the need for mining and refining raw materials.

Expert Technicians and State-of-the-Art Facilities
Our team of expert technicians stays up-to-date on the latest advancements in Samsung phone repair technology. They undergo rigorous training to ensure they are well-equipped to handle even the most complex repair jobs. Additionally, our state-of-the-art facilities enable us to perform repairs with utmost precision and care, delivering exceptional results every time.
Device Customization and Accessory Solutions
At iFixScreens.com, we understand that your Samsung phone is more than just a device; it's an extension of your personality. That's why we offer a wide range of customization services, including protective cases, screen protectors, and other accessories. Our team will help you find the perfect products to enhance your phone's appearance, improve its functionality, and protect it from everyday wear and tear.
Personal and Business Services Tailored to Your Needs
We understand that every customer has unique needs, which is why we offer personalized services for both individuals and businesses. Whether you require a simple screen repair or a more complex water damage restoration, our skilled technicians are ready to assist. For businesses, we provide comprehensive maintenance and repair solutions to ensure your employees' devices remain in optimal condition.

Convenient Location and Flexible Hours
Our conveniently located electronics device repair center in NYC caters to your busy schedule. We offer flexible hours, allowing you to drop off your device for repair at a time that suits you best. Moreover, our efficient repair process ensures that you get your phone back in no time, minimizing disruption to your daily routine.
Testimonials from Our Clients
What our customerS ARE saying about us
My screen cracked on a laptop that had my entire life's work (I'm a music producer) and I thought it was all going to......
Xavier Maymi
iFixScreens Astoria Blvd
Apr 10, 2023 22:59
Juan really put me at ease as soon as I walked in the door of iFixScreens in Williamsburg, Brooklyn. Gregarious in nature,......
Melissa Caruso
iFixScreens Williamsburg
May 03, 2023 14:42
This is the greatest fix for your broken phone great guys!...
s Mansquizzle
iFixScreens Victory Blvd
May 12, 2023 03:52
THANK YOU VERY MUCH VERY GOOD JOB DIDI GARABEDIAN...
Didi Garbedian
iFixScreens Forest Hills
Mar 24, 2023 18:58
Edward fixed my screen in less than 5 minutes. Good as new! If I ever have any problems with my phone in the future, this......
Edan P
iFixScreens Greenwich Village
May 07, 2023 18:06