Which is better, repairing your broken phone or replacing it with a new one?
Almost all of us has been through the situation that a smartphone or a tablet is broken. Depending on many factors, you have a big decision to take. This decision should be also taken quickly because smartphones and tablets are indispensable nowadays. Most of us cannot spend hours or even minutes without checking smartphone or tablet. Given the importance of this decision, we provide you with tips on whether to repair your device or replace it with another new one.
Does a new device actually mean a better device?
The answer to that question may seem very straightforward: "of course, replace it with a new better one". But things are not that simple unfortunately. The common myth that implies that new is always better is not true. For example, some new devices may be of larger screens which you do not like or heavier than older versions. Maybe a new device drains more battery than the old one which is critical to your daily use then makes you annoyed all the time. Perhaps you got used to your old device and it would be hard to start dealing with a new device. Also, there are many other examples which lead to the same conclusion: new is not always better.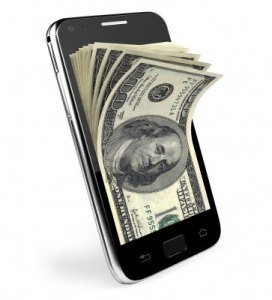 Consider repairing cost vs. new device cost
When you compare the cost of repairing broken phone devices to the cost of buying new always check how much you'd make if you sell the broken device.
Repairing a damaged device may be costly. The repairing costs may be close to the costs of purchasing a new device. However, it depends heavily on the type of damage and the part to be repaired. This kind of expensive fixes is not very common, according to a wide variety of regular users. In some cases, your device has become very old, and you want to get rid of it anyway, so you may choose to get a new one. Don't make assumptions, it is easy to know the facts through a qualified enterprise. How much will the repair cost? What is the cost of buying a specific device? How much will I get selling my damaged device? Get all your questions answered through our technicians who are always eager to assist you.
Time Consideration
Check how much time it would take to fix your screen. Then think how much time it would take you to setup a new device installing all your apps and running with all your settings. If the fix is a quick one that can be done on the spot while you wait for 30 minutes or so, then it is probably more efficient to go ahead and fix it.
In general, our opinion is that repairing your device is more efficient and money-saving. For the money part, most common fixes are way cheaper than replacing the device or purchasing a new one. For example, we offer screen fixes and replacement here in iFixScreens at very reasonable prices that cannot be compared to the prices of new devices. Also, our fixes are very quick because we know how important your device is to you. You will certainly keep your device that you get used to and keep your data untouched.
If you are considering selling your phone we can send you a quote for free within an hour. Check here for more information.
You Can Also read: How to Choose the Right Shop to Repair your Smartphone?
If you decided to fix your device find the nearest location to you or consider our mail in service. We will be glad to be of your assistance for any screen damage. Our highly qualified team can assist you with broken phone screens for many different devices check if your device is listed here.